Paradise Bistro & Coffee Co.
Project Type
Advanced Style Guide
Visit Website
Services Provided
Logo Design
Custom Brand Guide
Business Cards
Brand Photography
Product Design
At Paradise Bistro & Coffee Co., they desire to foster an atmosphere of community where they can share with their passion for the freshest, highest quality espresso, coffee drinks, and amazing food, while forming long term, lasting relationships with their customers, who they prefer to call friends.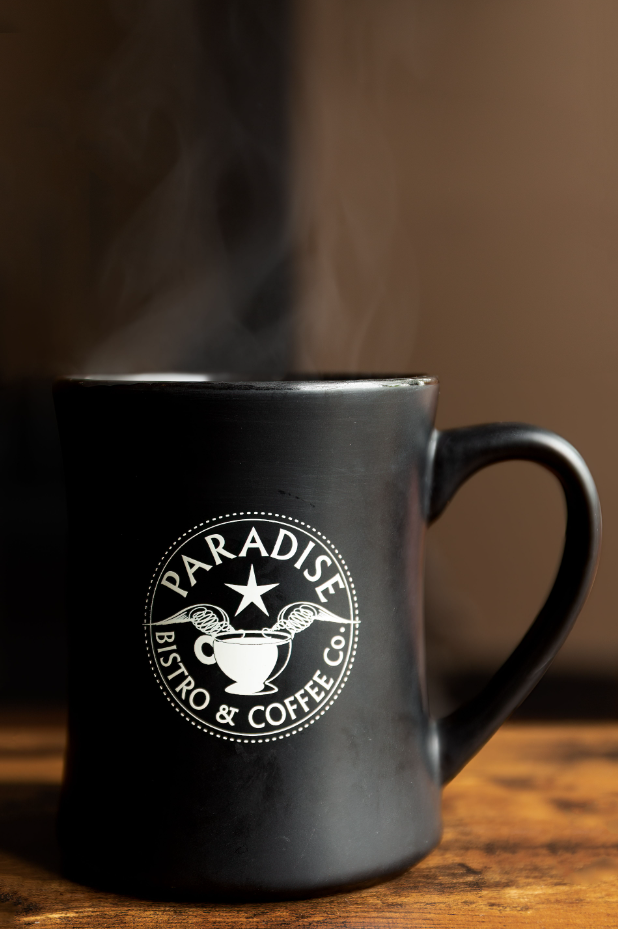 Inspiration
Because good coffee is heaven on earth. Also, we loved their mission to foster a sense of friendship and community when people visit.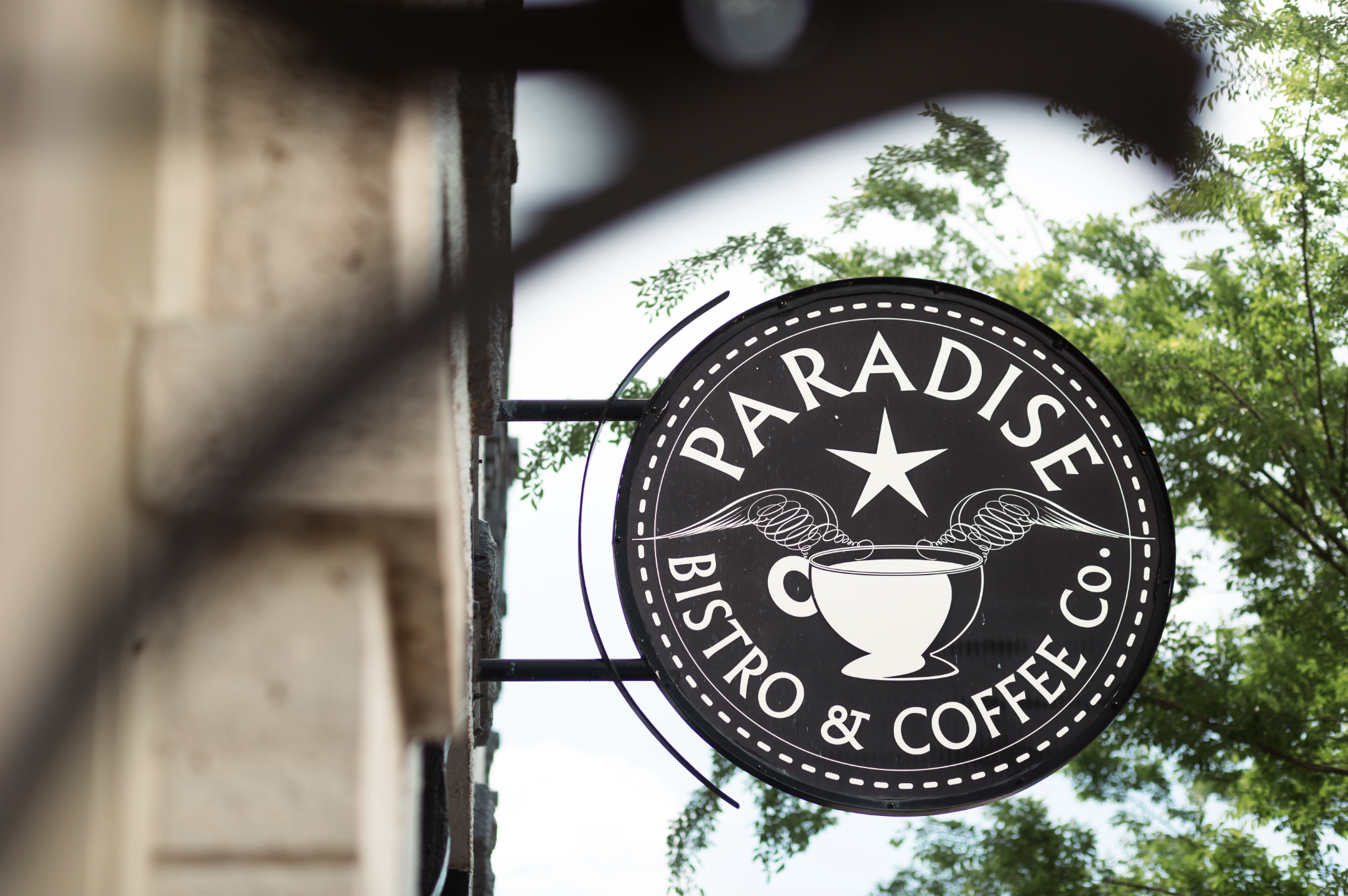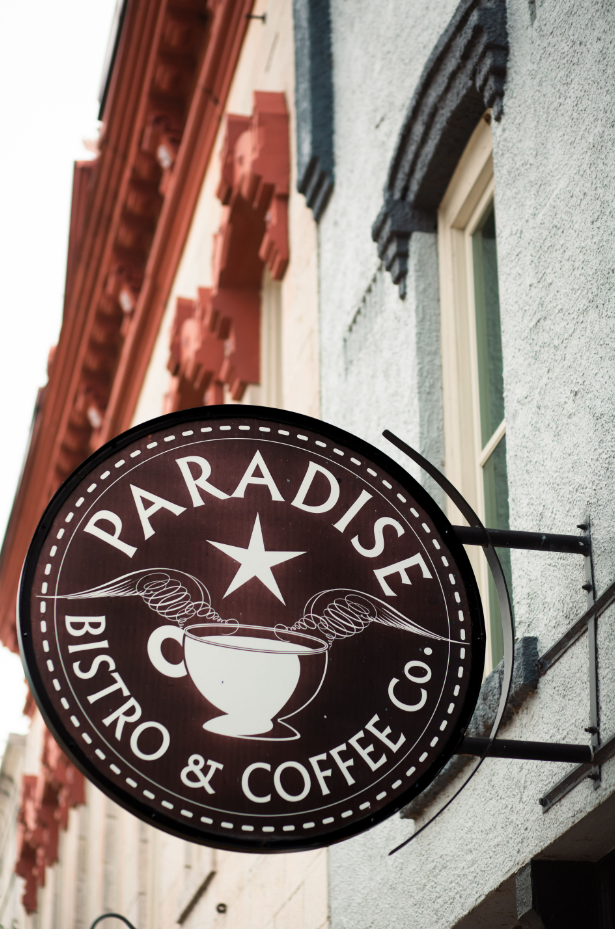 Tone
Friendly
Memorable
Unique
Story
Purpose
Inspired by the idea that great coffee is heaven on earth, the café's logo features a coffee cup with wings, signifying the brand's commitment to quality coffee that is sure to elevate your experience. With a friendly and casual atmosphere, Paradise Bistro & Coffee is the go-to spot for those looking for a quick and satisfying breakfast or lunch. Whether you're grabbing a coffee on the go or sitting down for a delicious meal, the cafe's warm and inviting space is sure to leave you feeling energized and ready to tackle whatever the day brings. With its focus on great coffee and exceptional customer service, Paradise Bistro & Coffee is a local happy place for coffee lovers and foodies alike.
The logo was created with signage and product labels in mind, ensuring that it can be easily recognized and stands out in any environment. The design is simple, yet eye-catching, with the wings adding a touch of whimsy and playfulness. The coffee cup is prominently displayed in the center, emphasizing the brand's focus on quality coffee. The color scheme of the logo, which features a warm brown tone, further emphasizes the brand's connection to coffee. The Paradise Bistro & Coffee logo is a perfect representation of the brand's commitment to delivering a heavenly coffee experience in a friendly and welcoming atmosphere.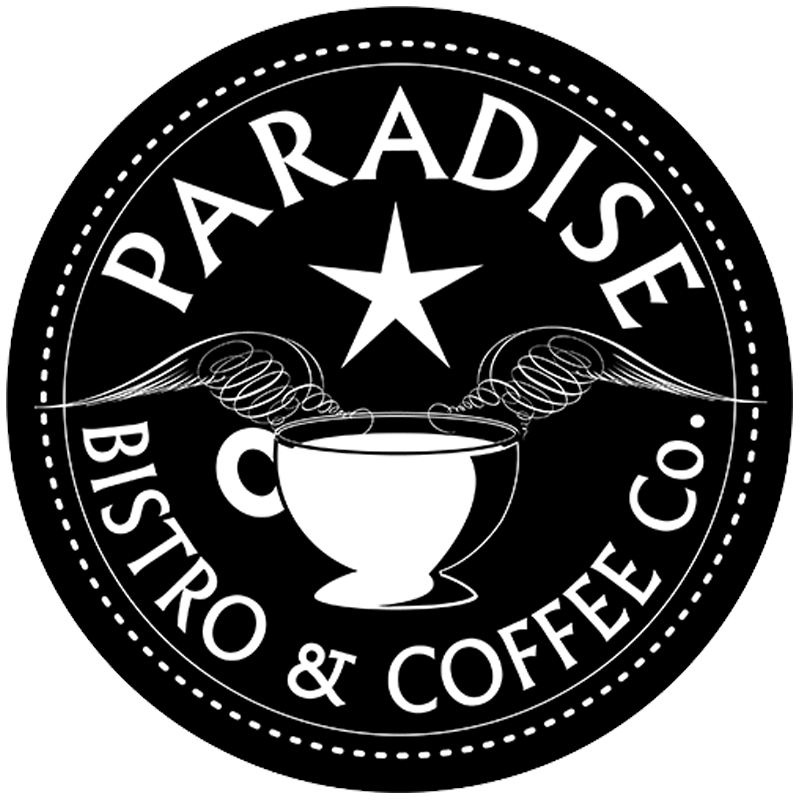 The typography of Paradise Bistro & Coffee is equally as impressive as its logo. The brand's crafty and memorable font is easy to read, yet has a unique and distinct look that adds character to the brand's overall identity. The font's bold and playful appearance perfectly complements the brand's warm and inviting atmosphere.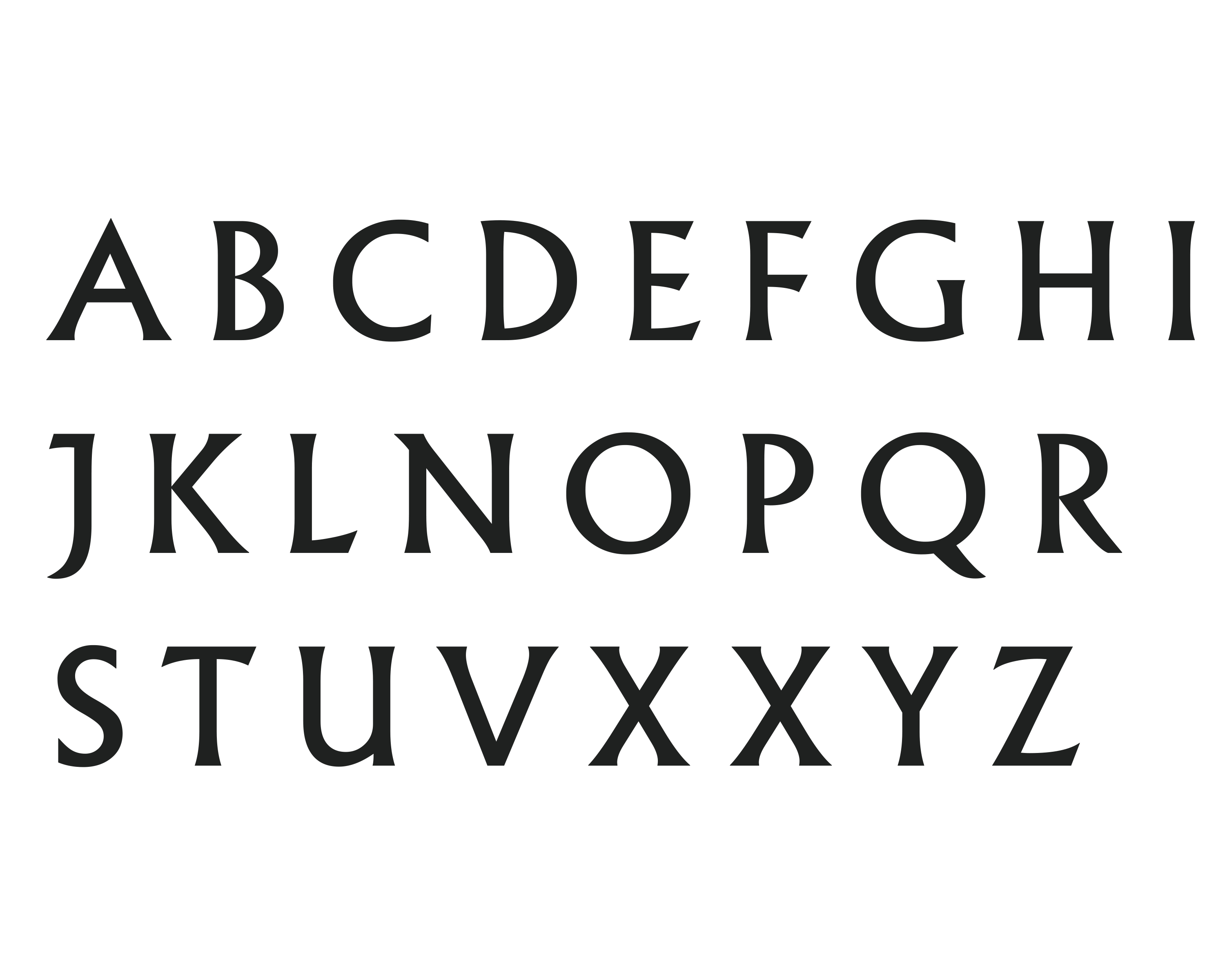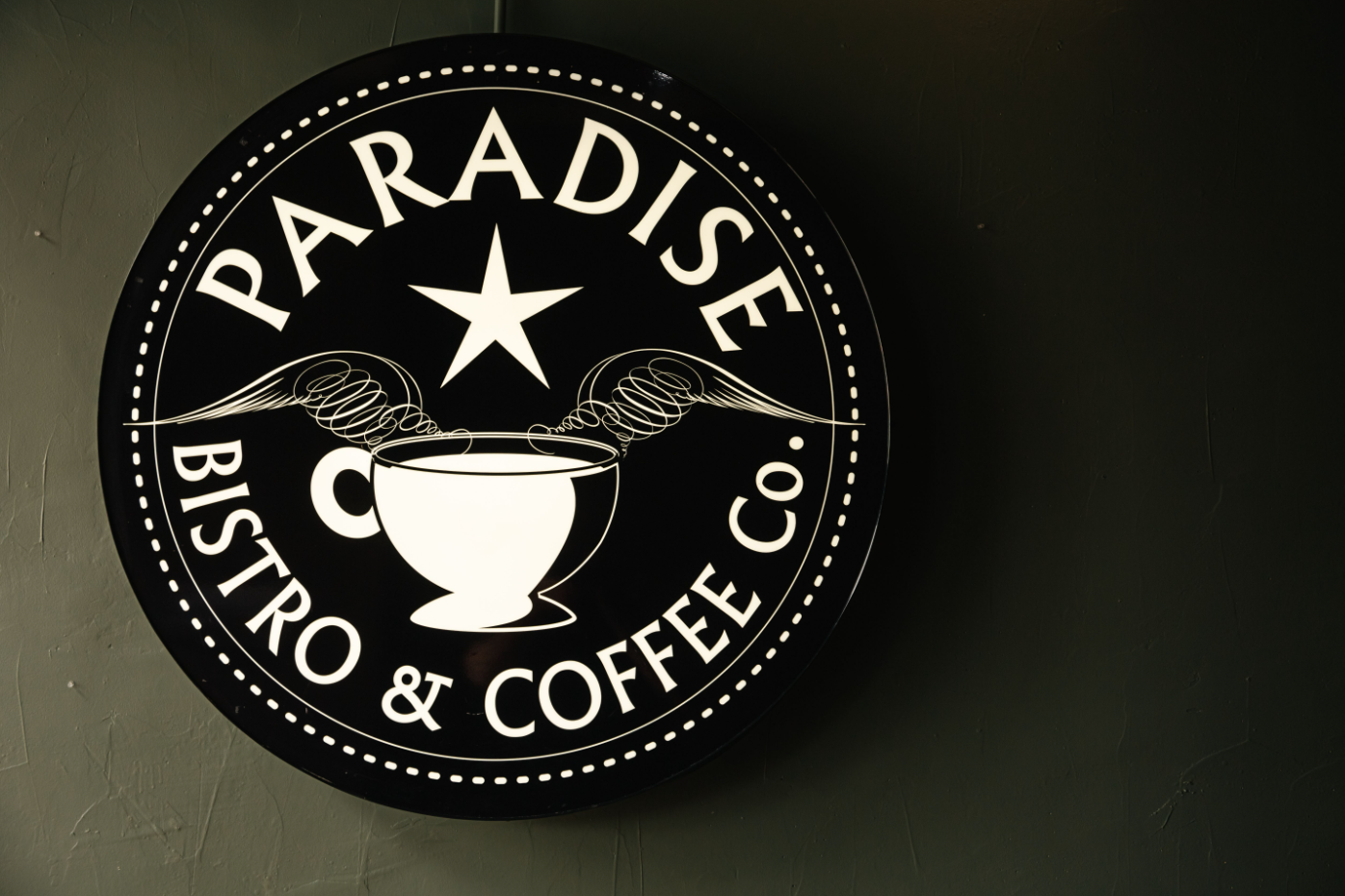 We put our extensive experience in brand strategy and design to work for Paradise Bistro & Coffee Co. By taking the time to understand their community driven values, we developed a unique logo that resonates with regulars and tourists alike. 
Our team worked closely with Paradise Bistro & Coffee Co. to create a strong, cohesive brand that highlighted their professionalism, independence, and dedication to providing the best experience and results for their customers. This meant creating a brand that was not only versatile, but friendly and memorable.