—

Inspire Creativity to Work
Intentional Design for Smart Marketing
Trevo is a community of creatives that work together for professional business to consumer marketing projects. Our online cooperative group of creatives provides unlimited resources and keeps costs competitive. This environment is made successful with trust, collaboration, open communication, high-quality results and lots of smiles.
We create, innovate, and deliver marketing solutions for purpose driven entrepreneurs.
Business to comsumer marketing, or B2C marketing, refers to strategies in which a business successfully markets its services and products to target audiences.
Start with a brand guide. Realize your full potential by extending your new brand elements across appropriate digital and print marketing channels.
Discovery + Branding
Discovery is where we assess your current marketing strategies, take a look at competitors, and identify new opportunities.
Brand consultation and development includes logo variations and formats, color palette, typography, voice and tone, as well as key personas.
Strategy + Marketing
Optimize your user experience, brand elements, and campaign success. Monitor conversion rates with informed benchmarks and KPI reports. 
Digital and print marketing strategy  is applied using what we learned in the Discovery phase. We customize your strategy to see ensure you reach your objectives across all platforms. 
We are inventors. We create, innovate, and deliver marketing solutions needs for purpose driven entrepreneurs.
Our clients trust us because we deliver from the heart and with passion. We understand the importance of branding and that it directly effects the the success and growth of your company. We believe our professional agency experience, education, and industry connections make us the best fit for your marketing needs. We are inspired by our clients and are committed to one another to collaborate and preserve your business marketing objectives.
Brand Management and Web
North Lake Tree Service provides a variety of tree services to property owners, home builders, and organizations within and around Montgomery County, Texas.
Children's Book
A Cow and a Butterfly illustrates the strength it takes to stay and the strength it takes to spread our wings. Because, in life, sometimes you're the dairy cow and sometimes you're the butterfly.
ISBN
978-0-692-82085-8
Publisher
A Cow and a Butterfly Press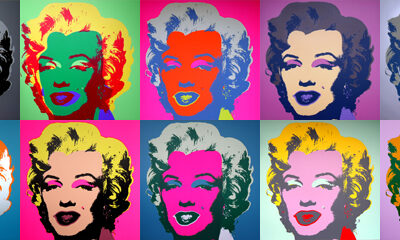 idea first, tool secondArtificial Intelligence Questions AnsweredIn the ever-evolving world of artificial intelligence, a fundamental truth remains unchanged: the tool is only as good as the idea that precedes it. As we dive deep into artificial intelligence and its...
Service Hours
9:00am - 5:00pm
And by appointment.
Copyright © 2023 All right reserved.